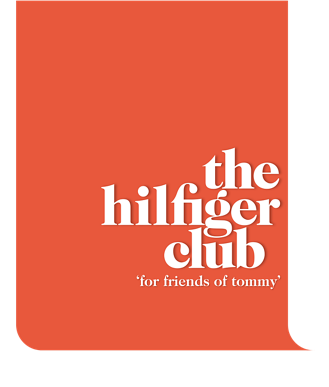 Shop now to JOIN THE CLUB
TO START ENJOYING ALL THIS AND MORE, MAKE ANY PURCHASE ON TOMMY.COM AND REGISTER AFTER CHECKOUT, OR SUBSCRIBE IN-STORE.
Welcome gift

Enjoy a 10% discount on your next purchase

- YOUR PERSONAL SHOPPER -
Short on time
OR STUCK IN A STYLE RUT?

BOOK AN APPOINTMENT WITH ONE OF OUR PERSONAL SHOPPERS.
​
1.1 Membership of The Hilfiger Club is reserved for private individuals aged 16 years and over and are resident of Austria, Belgium, Czech Republic, Denmark, Finland, France, Germany, Ireland, Italy, Luxembourg, the Netherlands, Norway, Poland, Russia, South-Africa, Spain, Sweden, Switzerland, Turkey, the United Kingdom, the United States and of any other country as may be added from time to time and will be listed on www.thehilfigerclub.com (the "Participating Countries").
1.2 The Hilfiger Club card is strictly personal; only the card holder can obtain the benefits connected to the card.
1.3 To become a member of The Hilfiger Club, the registration form must be completed in full.
1.4 Registration can be completed after purchase in selected Tommy Hilfiger stores in the Participating Countries, or – in selected countries – after purchase online at www.tommy.com. Please visit www.thehilfigerclub.com for an overview of the participating stores.
1.5 Tommy Hilfiger reserves the right to refuse membership to any person not meeting the criteria laid down in these conditions.
1.6 Membership may be cancelled at any time by sending a message to thehilfigerclub@tommy.com.
1.7 All applicants for The Hilfiger Club are deemed to have read and accepted these general terms and conditions, which are also available on www.thehilfigerclub.com and at our Customer Service Centre.
1.8 These general terms and conditions may be subject to change.
1.9 Members will be responsible for any loss or theft of The Hilfiger Club card and should notify Tommy Hilfiger at thehilfigerclub@tommy.com, as soon as possible.
________________________________________________________________________________________________________________________